What is blackened steel?
Blackened steel has recently become a generic term for black metal, largely due to the huge amount of black painted metal in the market as well as the increasing demand for industrial finishes. True steel, blackened and treated, can range from dark brown to blue and different shades of black which offers more visual interest and texture than flat paint.
To skip the blackening process and harsh chemical baths, Pure + FreeForm has created a series of blackened steels which are all VOC free, 100% recyclable, contain recycled content, and use organic inks. They are infused with our signature FEVE LUMIFLON® coating, ensuring decades of exterior life to come with no legacy of maintenance or clear coats needed.
Below are a few of our most popular offerings.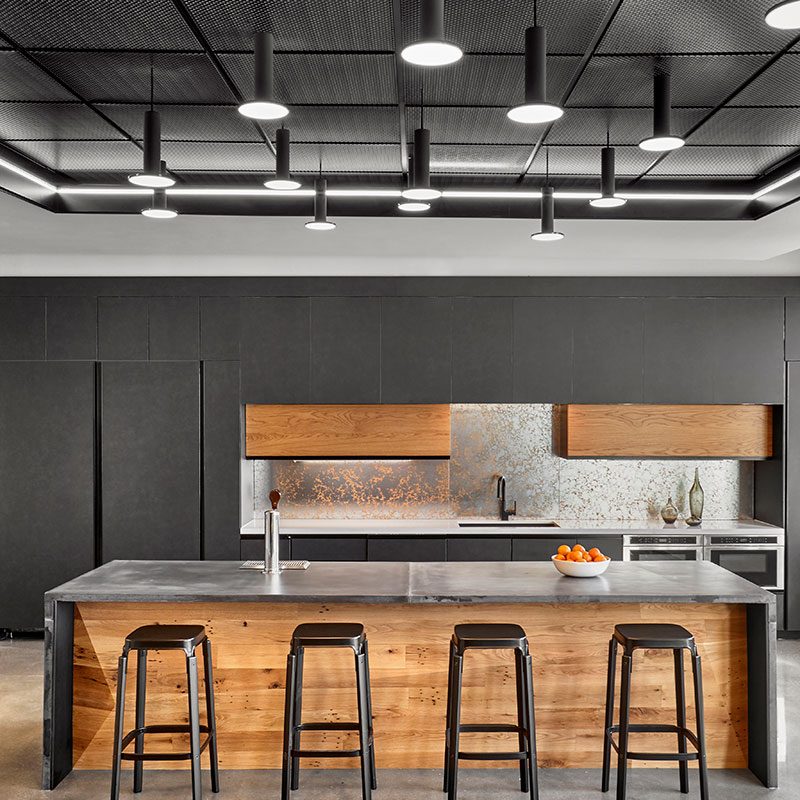 A black-blue coating with a charcoal grey and silver pearl, Gun Metal has a cool, subtle appearance. Compared to Frozen Titanium and Cosmos, the mottling is subtle and uniform, giving it a raw appearance that pairs well with warmer materials like wood, bronze, and brass.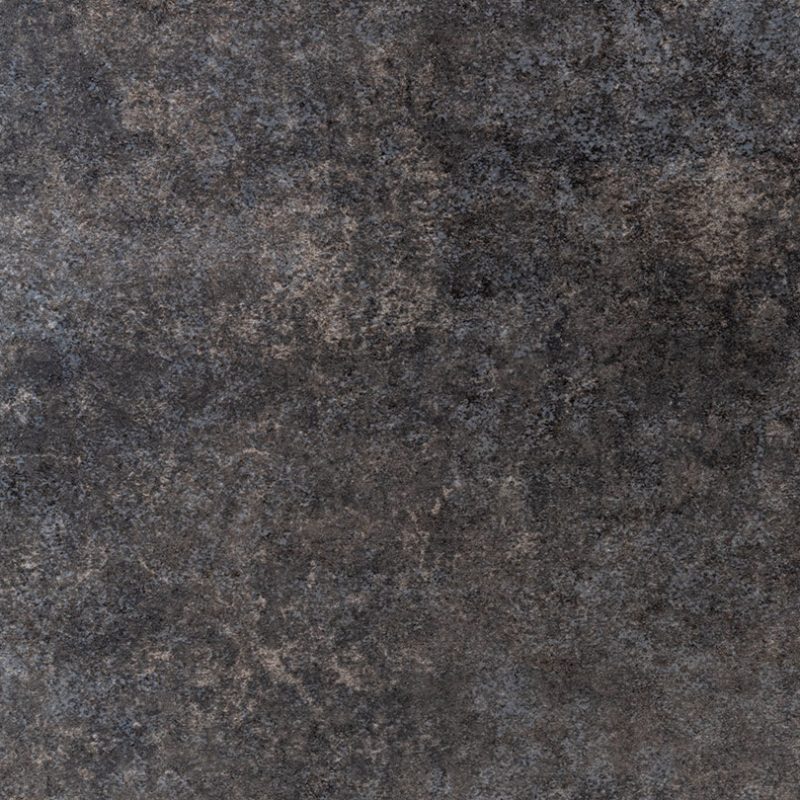 With new technologies such as ultra-gloss matte (UGM), we further separate the layers allowing the raw metal to pop underneath the black coating, offering a luminescent coating only found from chemical treatments. By picking up the gloss, there is an even spread of light on the surface creating a beautiful and subtle diffusive reflectivity in the finish, Cosmos.
Neo-Industrial
Black Diamond
Black Diamond is an interpretation of black metal, with a deep charcoal hairline offset by a strong diamond-pearl sublayer. The effect is a hand scraped pattern on the metal and linearity with a raw presence. The project image is City Point in Long Island City, by Gensler NYC.
Extreme Gloss Matte
Frozen Titanium
Frozen Titanium includes a galvanized texture which is only visible on an intimate scale or in intense direct light and a pearl ink which only appears in certain lights and angles.