Rust you can trust.
Weathering steel, corten, and rusted steel are all generalized names attributed to an alloy frequently seen in sculptural art, such as the works of Richard Serra or Beverly Pepper. Its usage in premium design is due to its warm, rich textural surface and tones.
The challenge of using true rust in architecture is typically attributed to one of three issues – oxidation, weight, and changes in color and texture on the surface.
Using our signature design process, we have created a collection of metals, detailed below, that reflect the heritage and colors appreciated in the material without the performance and design concerns.
Pictured Above: Blue Rust in Long Beach Exchange, CA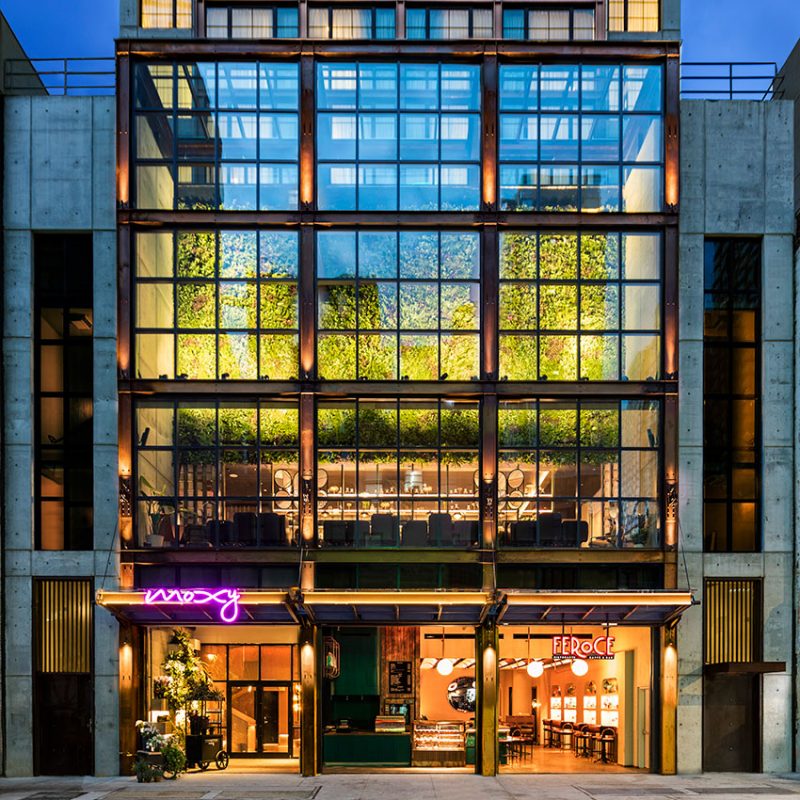 Bexar County Public Works
Parisian Rust
Littleton Mixed Use
Gilded Rust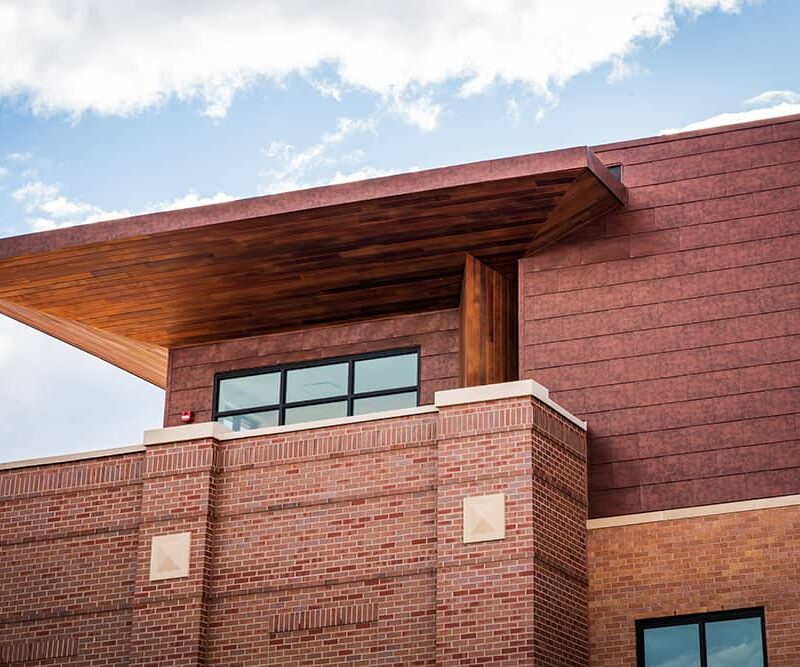 Union Denver
Wewatta Rust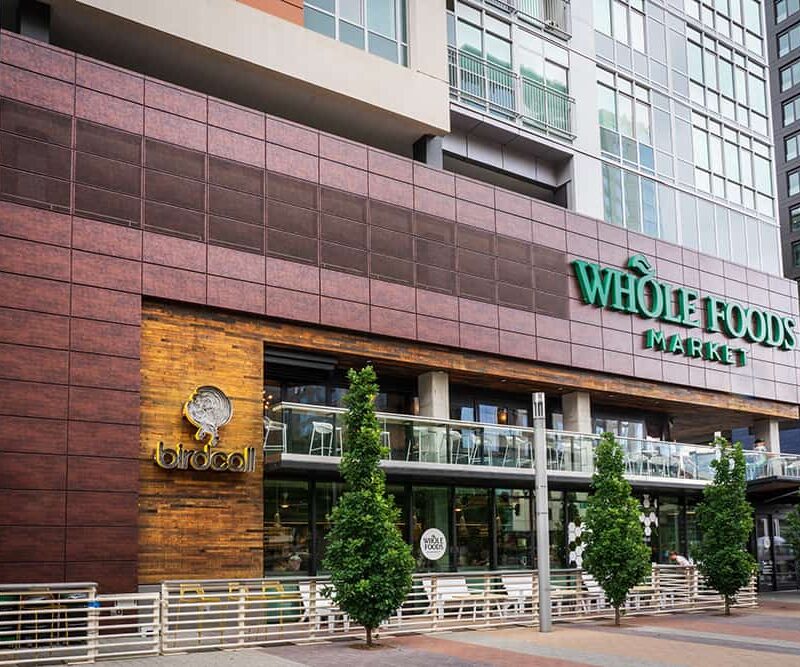 From our recent collaboration with Arktura for PCI in Portland.
The finish, Midnight Rust, uses the deep architectural colors of rust and blackened steel layered on top of the luminous clear coat surface below, offering a finish that is both subdued and brilliant.